Range of Services | Special Measuring Instruments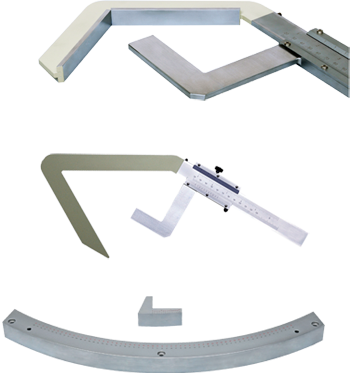 We individually manufacture for you in local production:
Special callipers up to 230 inch (6000 mm) measuring range
straight measuring-arms or 3-Point- and 5-Point-Measuring
Measuring tapes made of normal steel or stainless steel in various allowances, e.g. 15 x 1 mm or 30 x 2 mm
Spring-tape measures for boilermakers
Inside callipers and touch probes in various designs and sizes
Furthermore we are able to manufacture vernier gauges, scales or scale rings for you.
Everything "Made in Germany"!
Contact us
– we are pleased to provide you with further information!